"The adventure of life is to learn"
We thank the following for their 2023 support:
All donations are tax-deductible to the full extent of the law permitted.
Cretella Mars Foundation
Rose.M. Badgeley Residuary Charitable Trust

M & T Charitable Foundation

Brooklyn Arts Council

Emmanuel Baptist Church Mission & Benevolence Fund  
ConEdison         

Milton and Sally Avery Arts Foundation, Inc.
Comcast
Benevity Fund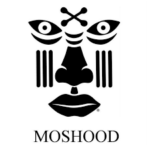 Ms. K. Young  
Ms. D. Beachem